// about Us
Your go-to for countless IT needs
Circum Technologies Ltd (CTL) is one of Nigeria's leading providers of Information Technology and Communication Solutions, with its core focus on information technology (IT) solutions and deployment.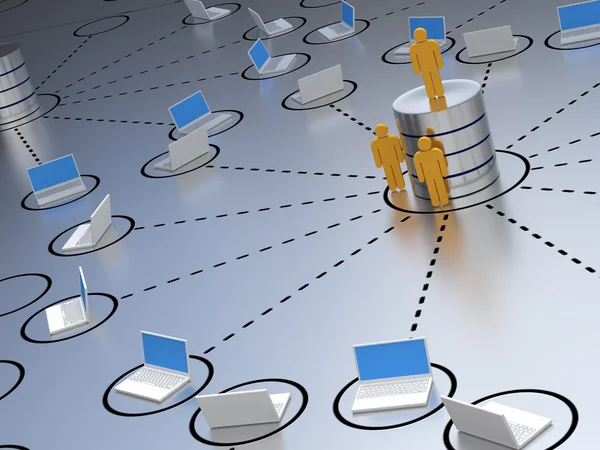 // why choose us
We listen, innovate and make your dreams a reality. It's who we are: Our Values
// our services
We Offer a Wide
Variety of IT Services
Web Development
With over 10 years of expert experience in web development, we seamlessly deliver modern, responsive, adaptive and dynamic web solutions that are tailored to meet your requirements.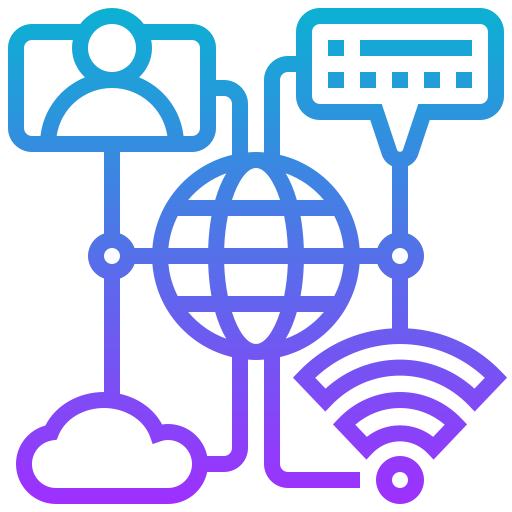 Business Process Optimization
We provide communication equipment for the media and broadcasting industry as well as telecommunication equipment for security organizations.
Marine Communication Systems
We provide Marine Communication Systems for distress, search and rescue operations. Our offerings include: VHF, DSC, NAVTEX, Mid to High Frequency Radio Telephones Maritime safety information reception systems.
IT and Web Support
We are cognizant of the reality that it is one thing to develop, and another to maintain. We believe that efficient maintenance is the key to continuity in design and function.
App development
We churn out functional UI/UX designs, build the high fidelity prototypes, and carry out comprehensive, multi-stage testing and auditing to doubly ensure your idea is the next tech gold.
Advanced Security Solutions
We provide advanced security solutions including: Layered Voice Analysis (LVA), Heuristics Encryption hardware, Intrusion Detection Systems, Eavesdrop Detection Systems.
ICT equipment sales and installation
We continue to make available to our clients tried, trusted and innovative ICT equipment in keeping with the current demands of ICT professions.
IT consultancy
Our services seek to help you achieve cost effective and efficient methods for executing tech goals whether it is in implementing new tech, maintenance, managing ICT projects or consolidating app portfolios.
// We Carry more Than Just Good Coding Skills
Let's Build Your Dream Website!
Sylvester Uzoama, the CEO, is a graduate of Obafemi Awolowo University, Ile-Ife with a B.Sc in Computer Engineering. He has more than 15 years of working experience cutting across  Information and Communication & Technology (ICT), Business Re-orientation, Product Identification, Market Segmentation and Strategy Development. In addition, he has served in other professional capacities such as ICT Advisor at Schoolnet Nigeria, ICT Consultant for Lux Terra Foundation and ICT Consultant for the ICASA 2005 and the ICASA 2005 Secretariat. He is currently a Member of the Institute of Electrical and Electronics Engineering (Sector 8), a Member of the Institute of Computer Engineers and a Member of Nigerian Institute of Management. He is the sponsor for Global Initiative for Peace and Love, a respected society for conflict resolution. He equally serves as the founder and promoter of Circulate, a business development training program targeted at entrepreneurs wishing to start businesses. Mr Sylvester Uzoama is also the sponsor of "Food for 1 million" a selfless effort to help eradicate hunger and illiteracy within orphanages in Nigeria. He served as a board member of St Mary's Orphanage, Gwagwalada, Abuja. He is happily married and blessed with two beautiful daughters and one son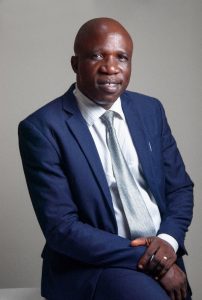 Oluremi O. Olatiilu, the Group General Manager (Finance & Admin) is a graduate of accounting and has over twenty-five years of financial and administrative experience. Mr. Olatiilu is an accounting graduate and holder of Masters in Business Administration (MBA) degree. He is a Member of professional associations that  including Nigerian Institute of Management and other reputable bodies. In addition to his professional experience in the field of accounting, he has undergone series of courses ranging from human resources/personnel management to project management.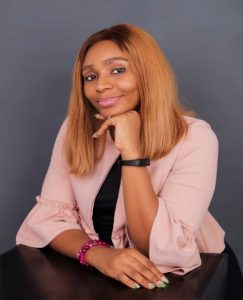 Chidinma Uzoama is a professional and detail-oriented Data Analyst with over 8 years career experience spanning across the IT and Public health sector. She has proven expertise in translating data into actionable information to foster evidence-based recommendations in improving business strategies. She possesses a B.Sc. Degree in Computer Science from the University of Lagos and an MSc. Degree in Business Analytics from the University of Kent, UK.
As a MEL Specialist, she is an expert in data migration and support in the development of project workplans and targets in alignment with program goals and development of systems and frameworks to monitor project performance.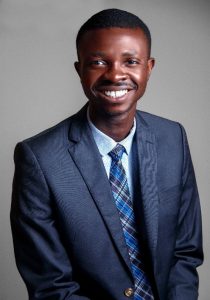 Seyitan Teidi is the Head of Corporate services and Business/Project Strategy with over 5 years of experience in project management, business and content development.
Seyitan Teidi also possesses certification in investment appraisal and cost-benefit analysis from Queens University, Canada, and a certification in Product Management from Forthwith Group in addition to a  Bachelor's degree and a Master's in Economics both from Eastern Mediterranean University Turkey.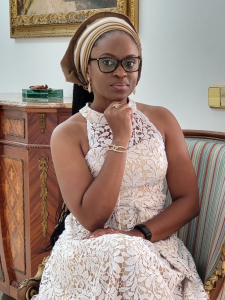 Roselyne Folake Odusanya is a professional with a background in media and advertising, working with brands from various sectors including banking, telecommunications, FMCG, travel, amongst others.
She has also successfully managed a jewelry curation venture till date, after engaging for 10 years in the advertising space.
She has a Masters degree in Marketing from the prestigious Queen Mary University of London.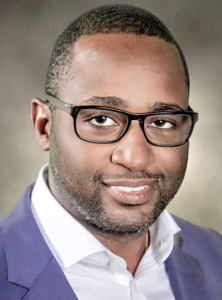 Chieloka Ifudu is a business development, consumer experience and social impact business leader obsessed with enhancing customer experience by leveraging extensive program management expertise to successfully execute the strategic management of multi-million dollar portfolios. He's a steadfast communicator and detail-oriented strategist adept at improving internal customer relationship management (CRM) tactics, drive enrollment metrics and  year-over-year (YOY) revenue in healthcare and financial risk management organizations.
He is a US Army veteran and has an MBA from the University of Connecticut.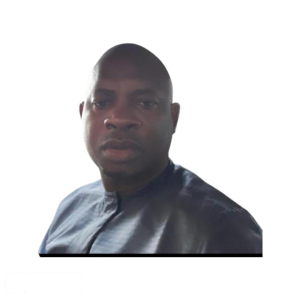 Olufemi Isola is a graduate of Electronic Telecommunication Engineering from the Federal Polytechnic, Ado Ekiti. He is a result oriented, high energy, hands-on professional with more than 15 years of experience in ICT. He is an accomplished ICT professional with broad experience in ICT Network infrastructures, ICT solution design, Project management, and Customer management.
He's a certified Project Management Professional (PMP) He also has a professional certificate in Project Management for Software Development. He has good understanding and experience in satellite communications, Microsoft Server and Microsoft. Net architecture.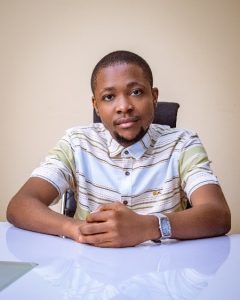 Samson Aboh is an experienced IT professional with a record in managing programming websites and WordPress. He has strong technical knowledge and outstanding interpersonal skills which enable him to interact with a wide range of clients. He is eager to learn, grow and improve his skills. He enjoys using his technical knowledge to the benefit of organisations. Mr. Samson is a graduate of Criminology and Security Studies (NOUN) and Digital Marketing certified, among other professional certifications.